These three days present a perfect opportunity to present Swiss and European achievements, and current outlook in the field, to the world hydro community, with over 1,500 participants from 80 countries converging on the "smoke on the water" lakeside town.
Beyond its clichés of cheese, watches and cuckoo clocks, Switzerland is one of the most vibrant places today in terms of hydropower use and development, with 60% of its electricity generated from this source for internal and export use. Its inventory of large dams is impressive, with 26 dams over 100m in height – including the world's tallest gravity dam, the Grande Dixence, at 285m. Over 30 projects are under construction, either new build or upgrading of existing schemes, to increase production and efficiency. Appropriately, the ICE Swiss Section's annual site visit was organised this year to Nant-de-Drance, a 900MW, SwFr2bn, (£1.6bn) brand spanking new pumped storage scheme, due to be completed in 2019.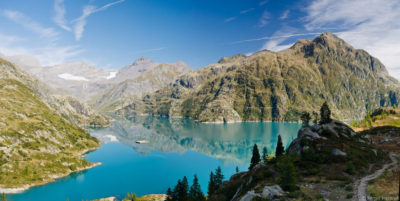 And yet, a number of factors are upsetting the hydropower industry in the "water tower of Europe". Switzerland began integrating to the liberalised European electricity market in 2009. But with power prices crashing, current price levels mean that even fully repaid and amortised Swiss hydropower schemes are struggling to generate electricity profitably, and many electricity providers are in a precarious financial situation. This economic climate also deters future investment: large hydro projects currently under construction are regarded almost as "white elephants" in today's market, and the only new builds being put forward must take advantage of federal feed-in tariffs to be financially viable. Finally, environmental constraints make creation of new reservoirs incredibly difficult if not impossible, and the vast majority of new projects being designed are run-of-river schemes.
On the other hand, the industry can look forward to the following, rather encouraging trends. There is a genuine will among the Swiss population to "green" its energy and economy, and hydropower is universally well regarded as a means to achieve this. A popular vote recently took place on a motion to "green the economy", which was narrowly defeated. Another is due in November on forcing an "exit from nuclear power", both of which rely on hydropower to take a leading role.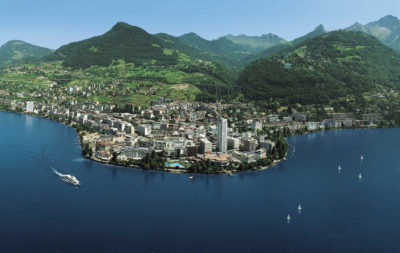 The Swiss government, in its 2050 Energy Strategy policy paper, plans to continue developing hydropower, by pursuing feed-in tariff incentives, temporarily subsidising large hydro to allow a smooth transition into the liberalised market, and cutting red tape, which hinders development of new projects.
The theme of this year's Hydro 2016 conference –"achievement, opportunities and challenges" – thus reflects the situation in Switzerland. Several key trends are upsetting the equilibrium in the established industry.
However, with an optimistic and pragmatic approach, I am certain that Switzerland can continue to be a world leader in development of sustainable and economic hydropower in the decades to come, support and compliment other renewables, and finally as the smoke clears on the water, hydropower will always find its place in Europe.
Source: New civil engineer
Related Posts