Evaluating stocks involves two types of analysis: fundamental and technical. The former is all about number crunching while the latter uses up-and-down squiggly lines to chart a stock's course. In the end, it's all about being right more often than wrong. Investment professionals are constantly looking for that slight edge over the competition. One place they might easily overlook (but shouldn't) is within the realm of qualitative analysis, a subjective area that is sometimes referred to as soft metrics. This refers to aspects of a public company that aren't quantifiable or easily explained by numbers. In general, it's an underappreciated and underutilized side of fundamental analysis.
When conducting qualitative analysis of a company, most investment professionals look at the business model, competitive advantage in the industry, management and corporate governance. This helps to determine how a company makes money, its uniqueness versus the competition, which people are making the decisions and how they treat ordinary shareholders. Gathering all of this data can provide a better idea of how a company intends to grow its business while rewarding shareholders. However, it isn't the entire picture. Touchy-feely subjects like satisfying the customer, rewarding employees and maintaining excellent supplier relationships matter.
Understanding the qualities that make a company great involve more than a simple SWOT analysis (strengths, weaknesses, opportunities and threats)–that's business school 101 stuff. To evaluate a company's intangibles, one must dig below the surface and beyond the 10-K. Satisfaction is the key here and successful businesses have it in abundance.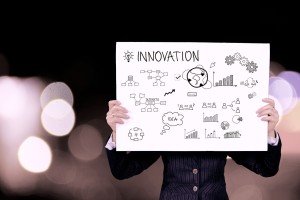 If a company fails to satisfy employees, suppliers and customers, in this order, it's only a matter of time before its stock price implodes. Arguments exist for both sides of the discussion. Some academics believe that customer satisfaction and employee satisfaction aren't mutually exclusive. Just because employees are happy doesn't guarantee customer loyalty.
Any company that's truly interested in customer satisfaction must first meet the needs of its employees; otherwise, it's putting the cart before the horse.
Employees are the face of any brand. The quickest way to destroy brand equity is to disrespect them. Once you've lost trust, it's only a matter of time before you lose the customer. Without customers, you have no business! "If you treat employees as if they make a difference to the company, they will make a difference to the company … At the heart of this unique business model is a simple idea: Satisfied employees create satisfied customers." Public companies are no different.
No matter how vertically integrated your company is, you will always have suppliers of one kind or another and those relationships can positively or negatively impact the quality of your final product or service. The marketing profession has tried for years to quantify customer satisfaction in a way that lends itself to clarifying a brand's equity or worth, companies that please their customers are shown to create four times the wealth.
Investors tend to spend most of their time worrying about quantitative analysis. Ratios like price-to-earnings and price-to-book get all the attention while numberless intangibles like customer satisfaction are left to annual surveys that are quickly swept under the carpet, never to be seen again. Let's face it: we live in a quantitative world. Everything we do revolves around top 10 lists of one kind or another. We want a shortcut and lists meet this need. Qualitative analysis, on the other hand, is tricky stuff, and most Warren Buffett wannabes find it too subjective. However, any business whose stock price has risen consistently over time has surely satisfied all its stakeholders.
Related Posts